Influence, access, respect and results.
This is what we bring to the table and what is necessary for success in our line of work. We leverage our extensive knowledge, experience, credibility, contacts and network of trusted associates within the patent industry to efficiently navigate the complexities involved in the monetization of your patent assets to provide you with a successful monetary outcome. Our principals are thought leaders in the patent field who have successfully monetized patents for our clients using the most appropriate strategy of either sale, license or litigation to meet their unique business objectives given their financial circumstances and timelines. With years of relevant experience in a market that is now just evolving into the mainstream we see an enormous and rapidly growing opportunity for you to derive value from your patent assets.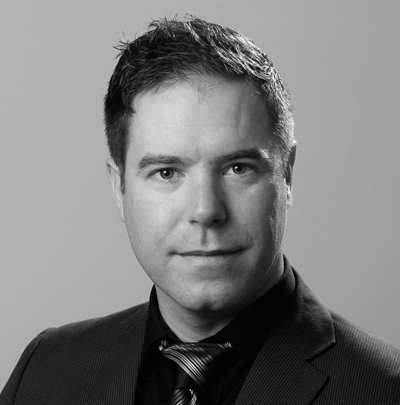 Paul Cannata
Partner and Managing Director
Paul Cannata is Partner and Managing Director of Patent Monetization Inc. (PMI), a firm specializing in the monetization of patents through sale, licensing or litigation. PMI also provides strategic advisory services, sources litigation financing and manages patent litigation on behalf of its clients.
Paul is responsible for all the operational aspects of PMI, including strategic advisory services and the patent brokerage division. For PMI clients where monetization through a patent asset sale is required, Paul leverages his extensive contacts within the global patent buyer community to maximize the value of the sale. On behalf of PMI, Paul manages the entire patent monetization process from client acquisition, due diligence analysis, through the development of comprehensive marketing packages and ultimately to successful negotiations with patent buyers. In a strategic advisory role, Paul has helped numerous clients efficiently navigate the complexities involved in the monetization of IP and patent assets including strategic advice relating to patent development strategies, IP and patent valuation to enhance M&A programs, licensing and litigation support and the development of effect patent divestiture and patent acquisition programs.
Through Paul's leadership, PMI has sold over 350 patents, having conducted transactions with both strategic buyers and Non Practicing Entities. Paul is highly experienced in cross-border patent transactions and negotiating complex patent purchase agreements both for and with large Fortune 500 companies and small inventor owed technology companies. Paul has been directly involved in patent monetization strategies relating to a variety of technology segments and has business and technical experience in areas such as; online collaboration software, cleantech, search and personalization technologies, LEDs, network hardware and software, digital media, and wireless technology. Paul has been recognized as an IAM300 World Leading IP Strategist in 2014 and 2015. Paul is a member of the Licensing Executives Society (LES). Prior to joining PMI, Paul was Director of M&A and Patent Transactions at a Boutique M&A firm. Paul is a graduate of York University, and has been published in a number of industry magazines.
PMI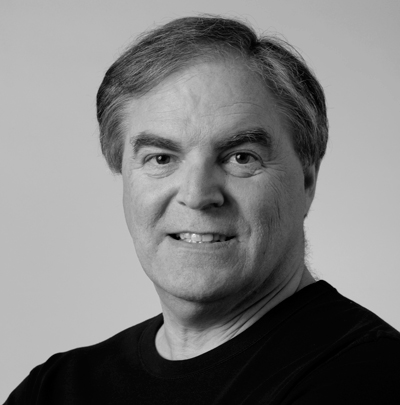 Michael J. Cannata
Principal
Michael J. Cannata is an entrepreneur with a proven track record as CEO of both start-up and early stage technology companies across multiple industries. Michael has been involved in the monetization of patents since founding BOCA Advisory Services Inc. in 2002. Michael is also a principal in Patent Monetization Inc. a patent merchant bank that provides advisory, brokerage and investment services. Through a joint venture with NW Patent Funding Corporation, Michael is an advisor and manager to the Northwater Intellectual Property Fund established in 2005 as one of the 1st funds involved in patent litigation financing. Michael was responsible for the Fund's investment in the i4i, which filed a patent litigation suit versus Microsoft in 2007. Michael managed this high profile litigation on behalf of the Fund that resulted in a $290 million judgment in favor of i4i upheld under appeal at the Court of Appeals for the Federal Circuit and further upheld at the US Supreme Court. The judgment also included a permanent injunction issued against Microsoft effective in January 2010. As founder and CEO of Brokercom Inc., a financial services software company, Michael created value for shareholders through an M&A transaction with Open Text Corporation, where Brokercom's strategic patent asset was the key driver for the acquisition. After the acquisition, Michael assisted in developing an IP protection program and a patent licensing program for Open Text.
As President of Cybermation Inc., a systems management software company, Michael's executive leadership skills were recognized as the company was named one of the 50 Best Managed Private Companies in Canada in 1996, 1997 and 1998. Michael has sat on a number of public and private company boards, is a member of the Licensing Executives Society (LES), a fellow in the International IP Strategist Association (INTIPSA), a charter member of The Indus Entrepreneurs (TiE) Toronto Chapter and an inventor with five issued US patents. Since 2009, Intellectual Asset Management has selected Michael to the IAM 300 list of World Leading IP Strategists. Michael has a Bachelor of Business Administration degree from York University's Schulich School of Business.
PMI